Pet Articles
BLOG ARTICLE – posts about a specific pet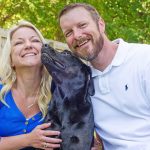 "I'm so sorry to have to tell you this, but it's lymphoma." It was May 17, 2018, when we received the phone call from Dr. B of Veterinary Specialty Care with news that would change the course of our lives. Our handsome, beloved Lab/bull terrier pup, Willow, was diagnosed with the worst possible cancer for
Read More...
---
If dogs are man's best friend, then Hairy Winston must be dog's best friend. This boutique pet store, voted Best Pet Store by the readers of Mount Pleasant Magazine, is more than pet friendly. One recent customer said, "This is absolutely the best pet store ever! Hairy Winston has healthy foods, treats, toys, leashes, harnesses,
Read More...
---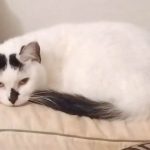 Hello. My name is Sophie, and I'm sure you're glad to meet me. I am, after all, a feline, and, since I own everything around me, and I'm very graceful and all that stuff that comes along with being a cat, you are certainly properly impressed. Oh, and you'll be glad to know that unlike
Read More...
---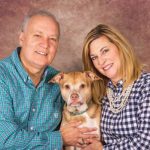 I do not consider my dog a pet – my dog is family." While the author remains unknown, this quote continues to gain momentum and popularity through social media threads, Pinterest pins and one-of a-kind Etsy creations. The truth of the matter is, families all across the country relate to this sentence. Household pets now
Read More...
---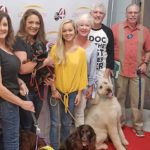 "Yo Yo Cathy …" That's how all my emails from Bill Macchio, publisher of Mount Pleasant Magazine, begin. This particular one, titled "Lowcountry Live Pet Segment" with WCIV ABC News 4, was no different. Literally minutes after he sent the email, my telephone rang, and Bill's enthusiasm soared sky-high before I could utter hello. He
Read More...
---