Pet Articles
BLOG ARTICLE – posts about a specific pet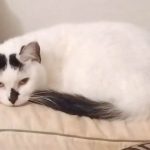 Hello. My name is Sophie, and I'm sure you're glad to meet me. I am, after all, a feline, and, since I own everything around me, and I'm very graceful and all that stuff that comes along with being a cat, you are certainly properly impressed. Oh, and you'll be glad to know that unlike
Read More...
---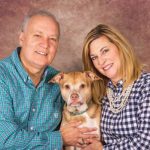 I do not consider my dog a pet – my dog is family." While the author remains unknown, this quote continues to gain momentum and popularity through social media threads, Pinterest pins and one-of a-kind Etsy creations. The truth of the matter is, families all across the country relate to this sentence. Household pets now
Read More...
---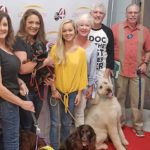 "Yo Yo Cathy …" That's how all my emails from Bill Macchio, publisher of Mount Pleasant Magazine, begin. This particular one, titled "Lowcountry Live Pet Segment" with WCIV ABC News 4, was no different. Literally minutes after he sent the email, my telephone rang, and Bill's enthusiasm soared sky-high before I could utter hello. He
Read More...
---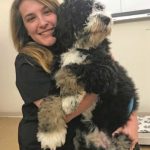 Drs. Marci Sauls and Jacquelyn Jones, along with hospital manager Kristin Levine, were sitting in a corner office of East Cooper Animal Hospital along with two furry buddies – Henry, a patient that day, and Kingston, "an employee" – when I spoke with them. "We have seen 4,780 patients year-to-date," said Dr. Sauls, who purchased
Read More...
---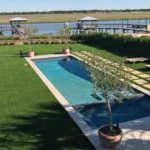 It was a bit of a challenge to pin down Marty Huggins, owner of Palmetto Moon Synthetic Turf, for a meeting. He's always running to appointments with clients for estimates and to job sites because his business has taken off like, well, a moon shot. "We are doing sometimes two to three jobs a week,"
Read More...
---