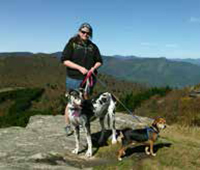 Wilma – Great Dane
Owner – Rachel Campbell
My husband and I had just started talking about getting another dog when we saw Wilma's picture on Petfinder.com. We weren't quite ready at that time, so we decided to revisit when we got back from our vacation in October 2014. Three days after getting back, Wilma's foster mom walked into Indigo Creek Pet Supplies (my place of work), and I couldn't ignore that coincidence. Within the month, we started the process of adoption, and she hit it off with our other dog, Jethro. Wilma quickly became a mascot for the store and has quite the fan club now. We go out in public and people will recognize her and say, "Oh look. It's the dog from Indigo Creek!" Wilma is unique because she came through a rescue for Great Danes through no fault of her own. She had gone from lonely dog forgotten about in the backyard at someone's house to a fulltime dog food connoisseur at the pet supply store. She is amazingly sweet and patient with children, very calm-natured and is quite a trooper on our camping
and hiking trips.

---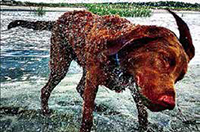 Huck – Chesapeake Bay retriever
Owner – Sindy Orvig
The CBR breed is unique in that it was the first individual retriever breed to be recognized by the AKC in 1878. I've only ever seen three other CBRs in South Carolina. Huck loves all things CBRs are known for: hunting, swimming, protecting his family and EATING EVERTHING. Born in McClellanville and raised in Mount Pleasant, Huck has traveled to 11 states with me.

---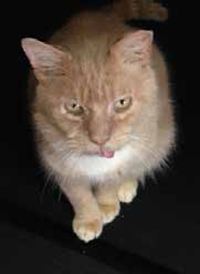 Pete – cat/tabby
Owner – Meredith Nelson
Pete was a feral cat at our former location on Sullivan's Island. Pete and some of his feral friends were trapped, neutered and released with the help of a great program, the Feline Federation Coalition. Old and with only two teeth, PrimeTime Fitness couldn't leave Pete behind when we relocated to Mount Pleasant. We worked hard for months before our move
to tame him and make him comfortable as an indoor cat.
The second day in Pete's new home, he escaped and ran straight for the marsh. I put out an email to all of the gym members, asking them to let me know if he was spotted – although I knew that, being so old, having no teeth and being protected for so long were not in his favor if he was out on his own.
Surprisingly, a member contacted us immediately and said she had seen Pete – at our former location on the island! Sure enough, I drove out to Sullivan's – skeptical the whole way. But when I pulled up at our old spot, there was Pete basking in the sun in the front yard. He had avoided coyotes and cars and made it all the way from Mount Pleasant back to Sullivan's – not only making the two mile trek but also crossing the Ben Sawyer Bridge.
I scooped him up and took him back to PrimeTime in Mount Pleasant. He remained with us for six months, a fixture in the gym.
Members would often stop in with treats or just to pet him and say hello. Pete's "toothless tongue" always hung out of his mouth and brought a smile to everyone. Unfortunately, Pete was old and also had feline leukemia. We had to say goodbye to him last year. Prime- Time Fitness hasn't been the same without him!

---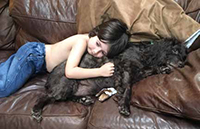 Eddie – Boykin spaniel
Owner – Sullivan Conte
Edisto "Eddie" came to our family as a very nervous, timid rescue. In the past couple of years, he has flourished, knowing he is safe and loved. He's the best dog-brother for an only child. He was gun shy and not suitable as a hunting companion, but he's great at snuggling on the couch!

---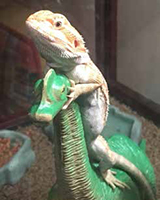 Camo – Fancy bearded dragon
Owner – Sawyer Brooks
Camo is a very adventurous 6-month old fancy bearded dragon. He enjoys swimming, hanging out and going on car rides. He has already visited a local elementary school to help educate children about reptiles. However, his absolute favorite thing to do is pretend he is among the dinosaurs in Jurassic Park.

---
Lady – Lab
Owner – Taylor Armstrong
She is the sweetest and most sassy little "Lady." I love coming home to see those green eyes and that tail wag! She's truly the most loving pup – she's a head butt and tail flop down kinda cuddle buddy! I love her to pieces! She's always with me and never wants to leave my side. I'm currently in nursing school, and she cries when I have to sit at the table and study and not cuddle or play with her.

---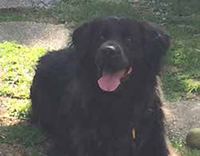 Deuce – golden-Lab mix
Owner – Lee Hudson
Deuce is a "goldador" – half golden retriever and half black Lab. He is very outgoing thinks that everyone is just there to see him. He loves chasing tennis balls and his Kanine Kannon!

---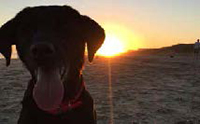 Lilly – black Lab/Boykin spaniel
Owner – Bailey Floyd
Lilly is a 2-and-a-half-year-old black lab and Boykin spaniel mix, favoring her lab side. She is absolutely full of energy and spunk. She loves and plays like no other. I am constantly snapping pictures of her because of how naturally photogenic she is. She adores the camera.

---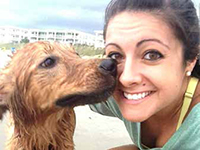 Bailey – golden retriever/border collie
Owner – Alicia Thames
Bailey was abandoned as a 4-week-old puppy in a box on the side of the road. I'm so thankful I was driving by and saw her that day because I took her in, and she's been the best dog and companion I could ever hope for! Now Bailey is 5 years old. She is addicted to tennis balls, swimming, going for walks, playing fetch and being with her favorite humans! She is very intelligent and cuddly and always aims to please. We pray Bailey continues to live a long, happy and healthy life with us!

---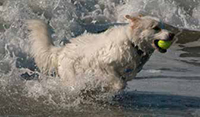 RockSea – Australian shepherd
Owner – Bobby Carrier
RockSea is the most human-like dog I have ever owned. She was a rescue that had been abused. However, she blossomed into the best companion a man could have. She is so disciplined and is trained very well. She can go anywhere and not be on a leash. She loves the beach. This photo was taken on Sullivan's Island.

---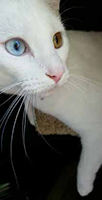 Marge Simpson – Oriental and American shorthair
Owner – Nikki Wood
We rescued Marge from the Charleston Animal Society after the death of our beloved cat, Lola. Our other cat, Jim, was depressed and lonely and our lives were feeling empty. From the minute we brought her home, she has showed us nothing but love. Marge and Jim quickly became best friends, and he is so smitten with her! Her personality is amazing, and she is the best snuggle bug I have ever met! We are truly thankful for our Marge!

---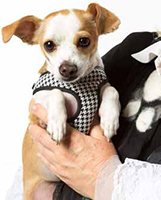 Elvis – Chihuahua/Jack Russell
Owner – Elena Lawson
Elvis was brought in to Charleston Animal Society as a stray. Upon arrival, he had a cleft palate where his nostril was not connected, which made it hard for him to be able to eat and drink, so he was very skinny. We began fostering after his first surgery with Dr. Bianucci with Mount Pleasant Veterinary Care. Since this is rare in dogs, it took two surgeries to fix his nose. He is an amazing dog and after fostering him, we couldn't let go. We are foster failures and would not have it any other way! There is a T-shirt that says, "We took him in to do our part. He turned around and stole our heart!" He is a true blessing to our family.

---
Sadie – Beagle
Owner – Tifany O'Neal
Always curious and always full of love, Sadie and Simms have been buddies since Day 1!

---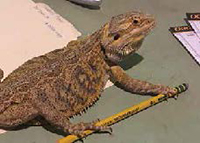 Rosebud – Fancy bearded dragon
Owner – Charlie Brooks
Hi, my name is Rosebud. I am Camo's sister. I, too, like to go everywhere with my family. I sometimes have to even work at Brooks Custom Woodworks with my family on Sullivan's Island. I am a very relaxed fancy bearded dragon. I love to sleep in a warm blanket at the end of a busy day.

---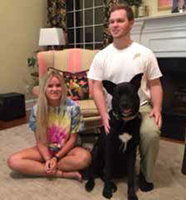 Walker – shar pei/border collie
Owner – Trey and Elizabeth Goolsby
Walker is the most sensitive and conscientious dog who has ever been a part of our family. He is always attuned to what we are doing and very responsive at all times, and his ears are usually alert and upright just to prove it. He is a champion patroller of moles and is fully capable of pulling them out of the ground, much like a magician pulls a rabbit out of a hat. He uses his paws, like hands, frequently and likes to "tap" you with his paw to communicate with you. Our favorite thing he does is when he likes to bury his head in your lap. He is very affectionate. Walker is the best dog ever!