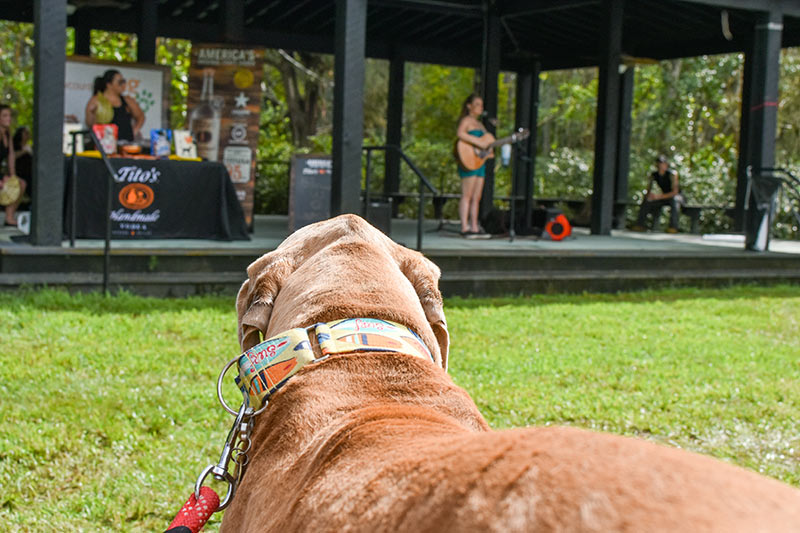 Lowcountry Dog Magazine's Fourth Annual Dog Adoption Event. Photo credit Stono Tides Photography.
Helping homeless dogs in the Lowcountry is a cause that drives Lowcountry Dog Magazine every day. This Sunday, September 27th at Magnolia Plantation, Lowcountry Dog Magazine is throwing their fourth annual dog adoption event this Sunday from 1 to 5 pm. The event is the largest of its kind in the Lowcountry and will have fifteen different shelters and rescues in attendance. There is no cost to attend the event but admission to the Gardens is optional.
Are you need of another loving companion or just a doggone good time? This event will have dogs from all sizes, breeds and ages. The event is free to attend and will have food and vendors as well. Live music will be featured by local artists Emily Curtis and Lauren Hall.
Flight Food Truck will be serving food and Reed's Ginger Ale will be giving out free drinks. You are welcome to bring chairs and blankets to enjoy music in the Pavilion field at a safe social distance. The event is dog friendly as well so bring your four-legged friends with you! We kindly ask that all attendees wear masks when interacting with vendors and rescues and maintain social distanced.
Lowcountry Dog Magazine and Magnolia Plantation also gives any adopters during the months of August and September a free one-year family membership to Magnolia Plantation and Gardens, valued at $100. The goal is adopt out 1,000 dogs by the participating rescues. Find out more about the event and participating groups at Lowcountrydog.com/magnolia.
LCD Publisher Brian Foster says, "We started working with Magnolia Plantation in 2016 with the pass giveaway to adopters and in 2017, I had the crazy idea to bring all the rescues and shelters together for one day to offer a fun event to raise awareness of all the options in the Lowcountry when it comes to dog adoption."
The 2021 Lowcountry Dog Calendar will also be available for sale for pre order at the event for only $10 with all the calendar sales donated to the 15 local groups. Attendees can also join the Lowcountry Dog Society and get magazines, calendars and exclusive offers mailed to their home. The event is proudly sponsored by Tito's Handmade Vodka, Hollywood Feed, Veterinary Specialty Care and Pet Supplies Plus.
For media questions or contact please reach to
Brian Foster, Publisher
Lowcountry Dog Magazine
[email protected]
843-297-7182
More
Event Flyer (JPG)
Facebook Event Link