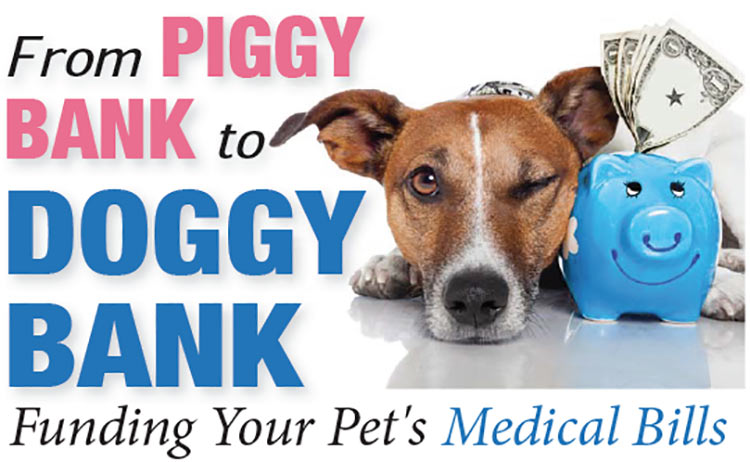 When it comes to your favorite furry friends, most would agree that the sky is the limit in regards to pet care and health. Whether it's a brand-new pet or longtime companion, these animals quickly know how to leave an everlasting mark on our hearts. From quality food to nontoxic treats and toys, you think of everything to keep your pets happy and safe – and that doesn't have to stop at pet insurance policies.
For pet owners, it is an easy decision to get pet insurance to ensure they'll have financial support in the unfortunate event that their pet is injured or suffers an illness.
As one veterinarian from Mount Pleasant Animal Hospital put it, "These days we have a specialist for every part of the pet's body – much like medicine for humans – and, as the industry advances with internists, cardiologists and more, it tends to get expensive."
Having pet insurance helps people afford the quality care they need for their pets, including the various diagnostics that often help veterinarians determine exactly what the problem might be.
A veterinarian from Tidewater Veterinary in Mount Pleasant agreed, saying: "It makes health care more accessible, and I even have it for three of my own pets."
Pet insurance is often overlooked when owners cannot afford the monthly payments for "possible occurrences." Dr. David Steele with Advanced Animal Care suggested starting a pet fund as soon as you bring your pet home.
"Talk to a financial advisor as to what form of savings account works best for you," he said. "Consider how accessible the money needs to be and what your usual monthly budget can absorb if a significant medical condition should arise. Set aside, for example, $30 to $40 per month. That amount accumulates into a nice 'medical savings' rather quickly."
Over time, you will either have saved a comfortable fund for unfortunate events pertaining to your pet or be able to start paying monthly toward pet insurance, depending on your needs.
Ultimately, it's about making the best decisions that lead to the highest quality of care for your beloved furry friends. With pet insurance, you can sleep easy knowing that if an accident happens or an unexpected illness arises, your four-legged pal will receive top-notch medical care no matter the circumstances or cost.
By Krysta Chapman