Coonhounds are the unsung breed of the South. During peak times of the year, their days are spent procuring bird bodies, clutching feathered mallards in their jaws and pointing at quail. Th ey brave the elements and clock long hours in the woods, all to ensure that a successful day of dinner fetching is complete. Explorers by nature, their noses lead them to adventure. At the end of a hunting season, it isn't uncommon for them to be discarded. While many hunters treat their dogs like family, a number of these dogs find themselves homeless after a successful season is through.

Carolina Coonhound Rescue
Each January, at the close of hunting season, shelters brace themselves for an influx of abandoned dogs. In some cases, the hounds are left helpless, on the roadside, to fend for themselves without food or water. That's where advocate and dog-saving powerhouse Kelly Postell comes in. In 2010, she started Carolina Coonhound Rescue to give these loving, neglected dogs a voice, and, since that time,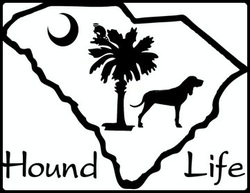 she's saved thousands of canines from falling victim to unfortunate circumstances. Between responding to calls from concerned citizens who have found abandoned puppies and traveling to rural shelters to save dogs from euthanasia, her schedule stays full.
"This is a problem in all states that still allow dogs to be used in hunting for game, especially for deer," said Kelly Postell. "It's hard to know just how many are abandoned since there are other reasons why these dogs end up in shelters, like being picked up by unsuspecting people when they are found on the side of the road during a hunt or simply straying too far from the hunt area, but it does happen."
Every single year, her mission grows bigger – to save even more dogs on a larger scale. Providing them with medical care, food and shelter is all done with the help of citizens opening up their wallets and homes for this unique breed synonymous with life in the deep South.
"Our biggest need at any given time is money and fosters," said Postell. "We don't have a shelter facility, and we rely on fosters to house the dogs. We don't discriminate on health needs for the dogs we take in, so many are quite expensive to get to an adoptable state. More fosters equals more lives saved."
From the cobblestone streets of downtown to the sandy shores of Sullivan's Island, many local families have stepped up and taken these dogs in. Whether it's adopting them for good or simply providing them with a safe place to stay temporarily, the local community continues to show up for these animals in a big way.
"We have a few fosters and several adopters in the Mount Pleasant area and are always happy for more," said Postell. "Coonhounds make excellent family pets and are way more than just hunting dogs."
By the time a dog finds its way to Postell and her team, they can often be in a pretty dire condition.
"In 2016, our vet bills surpassed $50,000, with an average of about $600 going into each dog to get it to an adoptable state," said Postell. "Some individual dogs cost us well over $2,000 alone. We rely on donations from the community to continue to help these dogs that very few other organizations can or will help."
The real passion for Postell comes with witnessing the incredible transformations these dogs undergo. From scared and malnourished to engaging and plump, it's amazing the turnaround that occurs once these beings are given the right amount of care and compassion.
"I am particularly in awe of all of the amazing people that are actively involved in Th e Carolina Coonhound Rescue," said Postell. "Without them, these dogs would be dead. It's stressful and heartbreaking a lot of the time, but it's also so great to see the dogs that we can help thrive in their family environments."
Fostering is a great way to offer a dog a safe and comfortable home before they transition into a more stable situation, and Postell encouraged those that can to take the chance.
"It's hard, grueling work for all of us here, and we are all volunteer run," said Postell. "We work full-time jobs and manage families on top of what we do with the organization, so seeing these once broken and hopeless dogs flourish in their new homes is really what it's all about."
To get involved, visit carolinacoonhoundrescue.com.
---
PALMETTO PAWS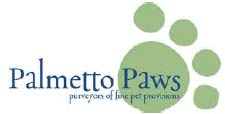 Another foster-based rescue with no physical shelter is Palmetto Paws. Saving dogs from kill shelters, these heroes host weekly adoption seminars right in Mount Pleasant. Every Saturday, you can head to Petco on Highway 17, from 11:30 a.m. to 3:30 p.m., to get a look at all the puppies up for adoption. Whether you want a boxer/retrieve mix or a border collie, you are sure to find your best friend at one of their events.
PET HELPERS
Perhaps the most well-known organization in the Charleston area, Pet Helpers keeps the public up-to-date with weekly appearances on "Lowcountry Live." You can tune in to ABC News 4 to see the cats and dogs that are seeking forever homes.