The Best of
Mount Pleasant
Pets 2022 Video
---
BEST DOG TRAINER
There's one college you won't have to take out loans for: Wonder Dog University. For the third year in a row, Wonder Dog University has been voted Best, so bring Fido in for group classes or private consults.
Other Nominees: K-9 Control Training / Purely Positive Dog Training (Susan Maret) / Dog Training Now (Mary Leonardis) / Au Pair for Dogs
BEST DOG WALKER
Whether you're unable to make it home during your lunch break to walk your pooch or you're going out of town, Snaggle Foot Dog Walks & Pet Care is a trusted Mount Pleasant favorite for dog walking.
Other Nominees: Holly Barron / Maurissa Moses / DogStar Dog Running & Pet Care
BEST DOGGIE DAYCARE
At the Pooch Palace, where "toys are mandatory," dogs of all ages and sizes are taken care of while you're away. They have expert dog trainers on staff ensuring all pups are safe and well-behaved 365 days a year.
Other Nominees: Paws In Paradise / My Three Dogs
BEST LOCAL ANIMAL SHELTER OR RESCUE
Formed as South Carolina's first animal protection organization, Charleston Animal Society, voted Best Local Animal Shelter or Rescue, is the place to adopt or foster a pet. Browse their dogs and cats online and find your furry companion.
Other Nominees: Southern Tails for Precious Paws / Palmetto Paws
BEST LOCAL PET INSTAGRAM
Follow doe-eyed Penelope, the cavalier King Charles spaniel with kisses for everyone, on Instagram @p_ nut_chs. And for even more cuteness, check out free-spirited Cleo @pup_cleo as she takes boat rides along the Wando River.
Other Nominees: CocoTheCut / eBeagle
BEST LOCAL PET WEBSITE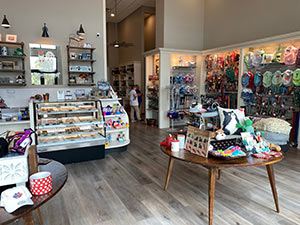 Michael's Barkery: Pet Spa and Boutique showcases the talent and passion of Michael Patrohay, a dog lover and aficionado. Because of Patrohay's hard work and support from his parents, he turned his passion for animals and baking into a career.
Other Nominees: The Charleston Cat Groomer / Advanced Animal Care of Mount Pleasant / Paws in Paradise
BEST BOARDING/KENNEL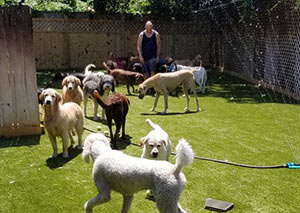 The "Dog Gurus" at Paws in Paradise always take great care of Mount Pleasant pets. You can choose from a variety of suites for your pup so they feel at home while you're gone. Make sure to cash in on your free bath when you book an overnight stay!
Other Nominees: My Three Dogs / Pooch Palace / K9 Resorts Luxury Pet Hotel
BEST CAT GROOMER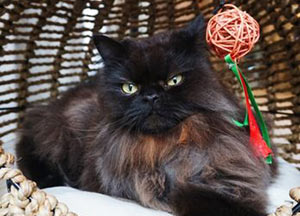 Get your groom on with The Charleston Cat Groomer, winner of Best Cat Groomer and Charleston's only certified feline master groomer. Packages like The Persian Conversion and Flea Annihilator will make your kitty the cat's meow.
Other Nominees: Katz / The Southern Cat / Petco
BEST DOG GROOMER
At aFORTable Grooming, Briggs Fort gives your pet the royal treatment. This Mount Pleasant native has more than 10 years of grooming experience and offers a variety of services for all your pet's needs.
Other Nominees: My Three Dogs / Woof Gang Bakery & Grooming
BEST PET PHARMACY
Sweetgrass Pharmacy & Compounding, winner of Best Pet Pharmacy, carries compounding and specialty animal medication for pets. They treat a menagerie of animals, from dogs and cats to rabbits and turtles, for conditions such as allergies, heart disease and hypertension.
Other Nominees: Pitt Street Pharmacy / Costco
BEST PET PHOTOGRAPHER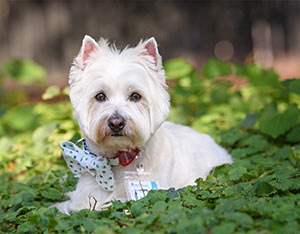 If you are searching for pet photography services, then look no further than Jeanne Taylor Photography, voted Best Pet Photographer once again. With more than 17 years in the business and a lifelong love of animals, no one captures your pet/human bond better.
Other Nominees: Alexandra Rostad / Lauren Parks / Lynn Cobb / Mic Smith
BEST PET STORE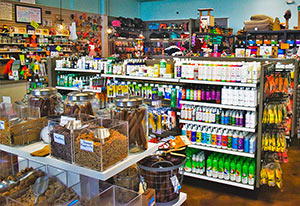 Named after Jennie Dudley's cavalier Hairy Winston, the Hairy Winston Pet Boutique & Grocery offers a one-of-a-kind shopping experience for you and your furry friend. Stop by for luxe raw food, charming dog collars and toys for all.
Other Nominees: Dolittle's / Woof Gang Bakery & Grooming
BEST PET-FRIENDLY APARTMENT COMMUNITY
In these anxious times, it's comforting to have your pets by your side. Residents of 1201 Midtown, winner of Best Pet-friendly Apartment Community, can rest easy knowing animal companions are valued.
Other Nominees: Cooper River Farms Apartments / Riviera Apartments/ Newbrook Point Hope Apartments / The Haven at Indigo Square
BEST PET-FRIENDLY BUSINESS
There's nothing better than an afternoon on the water with good beer, great food and your best friend. Bring your four-legged friends by Red's Ice House for an unmatched view of Shem Creek – and, of course, lots of attention from other patrons.
Other Nominees: Bubbles Gift Shoppe / Michael's Barkery Pet Spa & Boutique
BEST PET-FRIENDLY REALTOR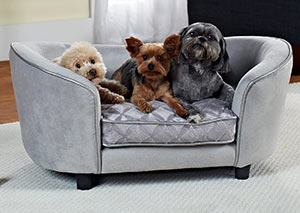 If, like us, your pets run your household, call Paul Smith at The Paul Smith Team. He can help you find the perfect abode for you and your pet — whether you're looking for a fenced-in yard or space for a bigger fish tank, he's got you covered.
Other Nominees: Erica Zepp / Sara Louise Saad
BEST PET-FRIENDLY RESTAURANT
Dogs don't get to choose where they hang out, but if Palmetto pups ever learn to vocalize, their first words just might be, "Take me to Red's Ice House." The Shem Creek staple is a repeat winner of Best Pet-friendly Restaurant.
Other Nominees: Dog &Duck / The Shelter Kitchen + Bar
BEST VETERINARIAN
Animal Medical Center of Mount Pleasant boasts having a team of seven veterinarians, not to mention a number of technicians and support staff. That's why readers voted them the Best Veterinarian in Mount Pleasant — they treat your pet like a cherished mascot.
Other Nominees: Crescent Care Veterinary / Park West Veterinary