Drs. Marci Sauls and Jacquelyn Jones, along with hospital manager Kristin Levine, were sitting in a corner office of East Cooper Animal Hospital along with two furry buddies – Henry, a patient that day, and Kingston, "an employee" – when I spoke with them.
"We have seen 4,780 patients year-to-date," said Dr. Sauls, who purchased the hospital in 2013, "and we have 170 new clients thus far this year."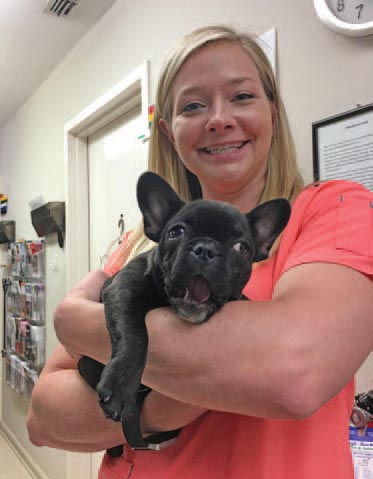 It was Dr. Sauls' dream to own her own veterinary clinic after working in several small animal practices and emergency clinics in North Carolina, practicing as a vet in Atlanta for 10 years and working at several local practices as a relief veterinarian after coming to the Charleston area in 2010.
East Cooper Animal Hospital offers services that range from routine surgical procedures and emergency and critical care to medical bathing and pretty much everything in between. There are between eight and 12 staff members at the hospital on any given day.
Dr. Jones recently joined the staff after receiving her doctorate of Veterinary Medicine from Auburn University. She and her husband, Patrick, also an area veterinarian, moved to Mount Pleasant after graduation.
"What we do at our practice is make the visit less stressful for the animal and the owner," said Dr. Sauls. "Mount Pleasant is growing so rapidly, and there are so many more pets that need attention. Many times, pets are an individual or family's best friend, and they want the best care they can get for them in a nonthreatening atmosphere."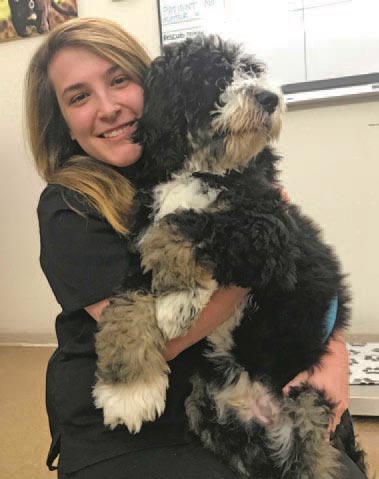 To that end, East Cooper Animal Hospital partners with pet owners to make them aware of the importance of proper pet care.
"We inform our clients about the importance of vaccinations and preventive care on a regular basis," said Dr. Jones. "We like to see pets for exams every six months or at least once a year."
Because pets are living longer, their maladies have changed a bit over the years, explained Dr. Sauls.
"We are seeing more cancer and organ failure. The cost of veterinary care has increased, and surgery can be expensive. Our challenge is to become better investigators of issues with pets."
Dr. Jones said schooling for vets today includes advanced diagnostic training and even how to offer grief counseling for owners that have had to have their beloved friend euthanized because of a terminal illness.
A growing concern for the veterinarians is the increase in animals they see that have ingested sago palm seeds or had exposure to any part of a sago palm plant.
"All parts of the sago palm are extremely toxic for pets," said Dr. Sauls. "The seeds can cause liver failure and blood-clotting problems. When we see a dog that has ingested the seeds, we immediately commence aggressive treatment. But even with that, the survival rate for a pet having ingested sago palm seeds is only 50 percent. I would get rid of the palms or keep a very close eye on your dog when he or she is outside."
Being a proactive owner, regular checkups and vaccinations can go a long way toward protecting your pet and ensuring his or her health and longevity.
For more information, call 843-884-6171 or visit www.eastcooperanimalhospital.com.