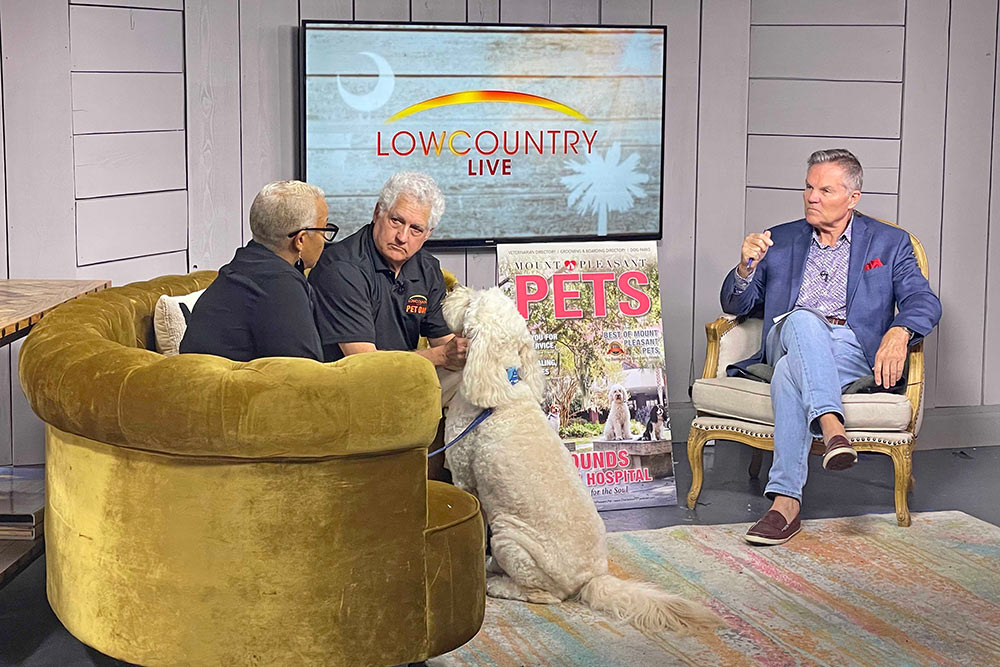 It was a gloomy Thursday morning when Jaxson, a sweet-spirited goldendoodle, pulled into the Channel 4 News parking lot to appear on a special segment for "Lowcountry Live". Followed closely by handler Cathy Bennett, Jaxson jaunted into the station wearing a bright yellow rain jacket, and for a brief moment, it didn't seem as dark and gloomy out as before.
Jaxson, along with a host of other certified therapy dogs, is a part of the MUSC Animal Therapy Program. This special program gives patients a caring companion to pet and interact with while staying in the hospital. Bennett said Jaxson does "a lot of occupational therapy and physical therapy with stroke patients, as well as patients battling Parkinson's."
Studies have shown that exposure to therapy animals can lower pain levels, blood pressure and cholesterol. Their presence also helps greatly with fighting off feelings of loneliness. Jaxson was visiting "Lowcountry Live" to help spread awareness about the program and to educate people on just how beneficial their services are, something Bennett is extremely passionate about.
According to his handler, "It is something that you have to actually witness and experience to be able to understand the impact."
Jaxson wasn't alone in sharing the benefits that animals have in helping their bipedal partners. Three other dogs also visited the "Lowcountry Live" set. Among them was Mr. Frisco, who, along with his human, real estate agent Tony Tonelis, helps buyers find pet-friendly properties. When moving to the Charleston area in 2017, Tonelis found that Mr. Frisco's needs were a huge factor in determining where to live. That experience led him to his desire to help others find the perfect home to accommodate both themselves and their four-legged family members.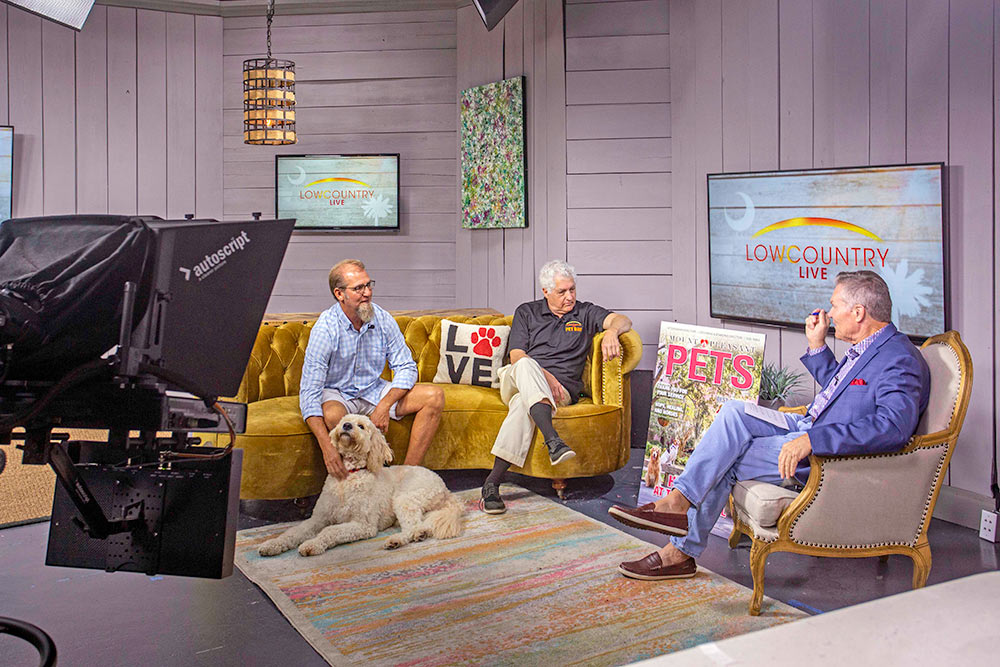 "Seventy percent of families have at least one pet," Tonelis said.
When asked about what the biggest request home buyers with pets have, he remarked, "Fences. The obvious is a fenced yard. But also close proximity to vets and parks."
Speaking of vets, Dr. Steele with Advanced Animal Care also joined Pet Day to discuss his work with Somerby's in North Mount Pleasant—specifically on helping older community members take care of their pets. It's sometimes difficult for senior citizens to take their furry loved ones to a vet to receive proper care, so Dr. Steele has made it a priority to go visit them instead.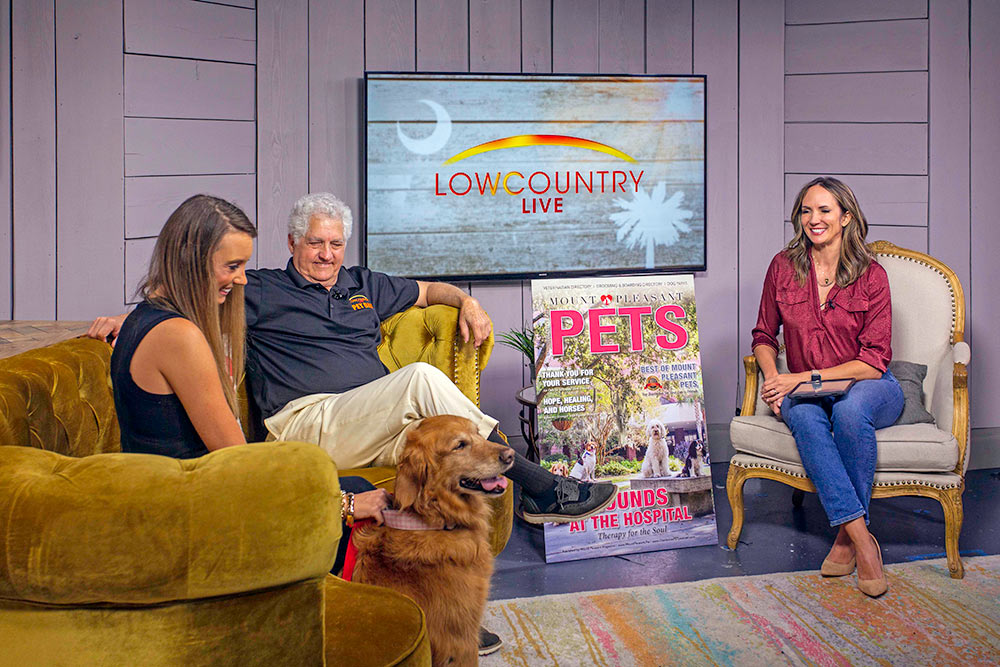 Another thing to consider when parenting a fur baby are those unexpected vet bills. Grayson Schirmer Jones of Schirmer Insurance Group and her dog, Miss Millie, were also on hand to talk about an often-overlooked aspect of pet ownership: pet insurance. They stressed that emergencies come up, and it's always a good idea to be prepared. Pet insurance can help cover the costs of sudden vet bills, medicine and flea and tick treatments.
With all the love a pet can bring, you might be looking right now to add an extra member to your family. Kay Hyman with the Charleston Animal Society brought Lil' Girl to the "Lowcountry Live" couch to discuss adopting and fostering pets. Lil' Girl is one of an overabundance of dogs looking to be adopted from the Charleston Animal Society. Said Hyman, "We take 90% of animals in Charleston County, so you can imagine how full we get there."
Even though volunteers take care of the animals and take them out of their kennels and crates, Hyman stressed, "There's nothing like being in somebody's home. We want to make sure there's a perfect match."
Whether you are looking for a compassionate friend to help you get through trying times, a new furry family member to love or even a new place where your pet feels at home, the Mount Pleasant area is bursting with ways to help. If you missed Pet Day, never fear. Just visit us on the web, at MountPleasantPets.com, for a large resource of pet-friendly advice. This community loves all its members, and we love those with whiskers and wet noses just as much.
By Chesley Lanford