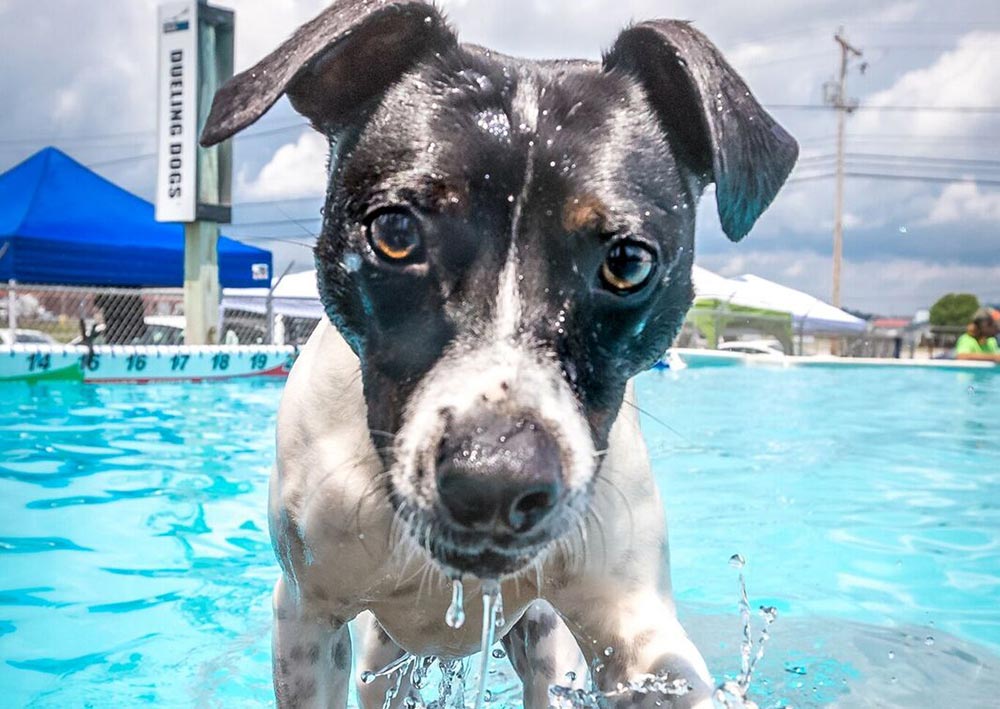 Run. Sit. Play. The brand-new Celebrity Paws in the Park, organized to benefit Charleston Animal Society, will be an event for you and your dogs that's surely not to be missed. Join thousands of people and their dogs at Riverfront Park in North Charleston on March 19, 2022 for this amazing fun, family-friendly event. One of the highlights will be a 5k run that you can do solo or with your dog.
The world famous DockDogs dog diving competition, which you have probably seen at the Southeastern Wildlife Exposition, will be adding to its busy tour schedule with a full day of high energy contests at the 2022 Celebrity Paws in the Park event. Even non-professional canine athletes will be able to enjoy this once-in-a-lifetime experience.
Travis Brorsen, celebrity dog trainer and host of the hit Animal Planet reality show "My Big Fat Pet Makeover," will be live on stage for fun-filled educational presentations specifically for kids about dogs. On the show, Brorsen works with families to develop healthy eating and exercise routines for animals and their families. With a nod to this concept, a special Couch to 5K training program will launch on Jan. 1 to encourage people and pets to get fit together. People and pets who sign up to participate in the Couch to 5K program will be led through a routine that will prepare human and dog teams to walk or run in the day's "5-K9" event.
There will be multiple activities for humans and their dogs throughout the six activity zones. The Pet Adoption Zone, sponsored by Hill's Pet Nutrition, will have lots of furry friends from Charleston Animal Society looking for new homes. The Pet Health and Wellness Zone will provide free and low-cost necessities for your pet, such as rabies vaccinations and microchips. The Canine Sports Arena will not only feature the DockDogs diving competitions but also agility courses and athletic contests for dogs to participate in.
Of course, there will be lots of food and drink at the food truck rally, but the most exciting part of the whole activity zone is the debut of the official Rescue Brew Beer from Palmetto Brewing Company. You can even meet the cat and dog who are on the cans.
The Celebrity Paws in the Park is a fundraising event benefiting the lifesaving work of Charleston Animal Society. Individuals can raise funds on their own, and groups of people can join together to form teams. Prizes will be awarded for both the individuals and teams who raise the most money. There will also be awards for the competitors in both the official 5k Race for the Rescues run and the leisurely "5-K9" fun run/walk event.
Mark your calendars now — the third Saturday in March has been reserved for the next three years. For more information on Charleston Animal Society, visit charlestonanimalsociety.org.
By Sean Hawkins