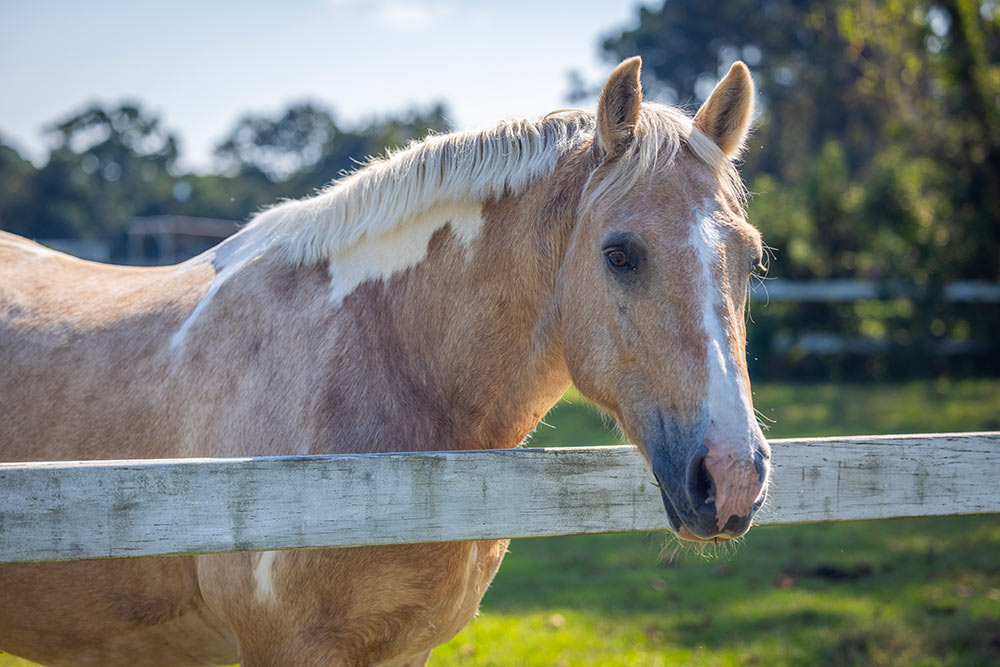 Today, when even the gasoline-powered "horseless carriages" that pushed horses to the sidelines as daily transportation are on their way out, few will ever have the chance to realize their equine fantasies. But in the Lowcountry, a select group of individuals each year will get a life-changing opportunity to learn, grow and flourish through riding some very special horses.
That's because of Charleston Area Therapeutic Riding (CATR). CATR celebrates its 30th anniversary in 2021 and currently serves some 200 individuals, young and old, each year. Their constituency for this program of equine-assisted activities and therapies includes people with physical and mental challenges, ranging from autism to stroke recovery and a host of conditions that have been unresponsive to previous treatments.
Colleen Trepen signed on as a CATR volunteer 17 years ago while working in consulting and program management in the corporate world. Today, she is CATR's executive director. At CATR's 43-acre facility on Johns Island, she oversees all its operations, including a full-time and part-time staff of 15 and a dedicated roster of part-time volunteers.
As CATR's leader, she is part of a special therapeutic community, which some sources say may have origins among the ancient Greeks. In modern times, equine therapy dates principally from the 1950s, with its popularity increasing after World War II; veterans and amputees noticed the animals' therapeutic benefits after spending time with their horses.
The movement of the horse's body mimics the natural human gait. Because of this, horseback riding can act as a therapy to help individuals with a wide range of disabilities to gain strength, balance and confidence.
According to Trepen, CATR was founded to support people with disabilities in the Lowcountry through horsemanship activities. The organization receives no government funding and relies on fundraising through its annual events and generous private donations.
"We work with students from the age of 4 into their 80s," Trepen said. "Their abilities range from being on the autism spectrum to Downs Syndrome to cognitive and memory issues, as well as many different physical challenges."
CATR's program is centered on two 12-week programs, one in the fall, the other in the spring. The organization also offers inclusive camps and summer programs for adults. During CATR's signature spring and fall programs, participants enjoy one 45-minute riding lesson each week, on a mount specially chosen to meet their physical and cognitive needs. The 11 mounts range in size and shape from quarter horses to draft horses to warmbloods. All horses are "fit, sound and sane" in Trepen's words. "We thoughtfully pair each student with a specific horse to benefit each student as much as possible."
Trepen explained, "No one can really control a thousand-pound animal without their cooperation. Equine-assisted activities and therapies are very much about developing a partnership between horse and rider. We teach our students to communicate with their horses in a way that the horse understands, and that is incredibly empowering and motivating to our students."
"One marker for success occurs when a rider is able to guide their horse through an obstacle course or ask it to trot without doing anything physical — if they can just think their commands. That's an amazing confidence builder," said Trepen.
Trepen has witnessed dozens of remarkable transformations during her years with CATR, from nonverbal autistic children speaking their first words to their horses to stroke victims decreasing their spasticity to severely-withdrawn children suddenly smiling and laughing.
"Horses are very intuitive animals, and their lower heart and respiration rates have a calming effect on the rider's own bodies. Riders become more relaxed," explained Trepen.
The overall result is a fun experience that is also very motivating and empowering, promoting social, communicative and cognitive progress, as well as aiding balance and other physical goals. Executive Director Trepen noted that in addition to school-age and senior citizen participants, CATR also works with military veterans, called "wounded warriors," each year.
"There are so many intangible parts to what we do with horses that speak to our students in ways different from other therapies,' Trepen said.
Tuition fees for therapeutic riding are charged, the executive director observed, "but most of our students are subsidized through our private donations."
That's one reason interested persons are encouraged to visit the CATR website, catrfarms.org, and Facebook
page to learn how they might help support therapeutic riding. Alongside sponsoring riders, you can donate to add more gentle, intuitive horses to the stable and meet the ongoing need for volunteers to support the students and fundraisers.
Therapeutic riding might not answer a child's dreams of a pony in their backyard or a trusty steed on the trail, but it can provide some astonishing outcomes for many riders whose own dreams have been put on hold by cognitive or physical issues.
By Bill Farley