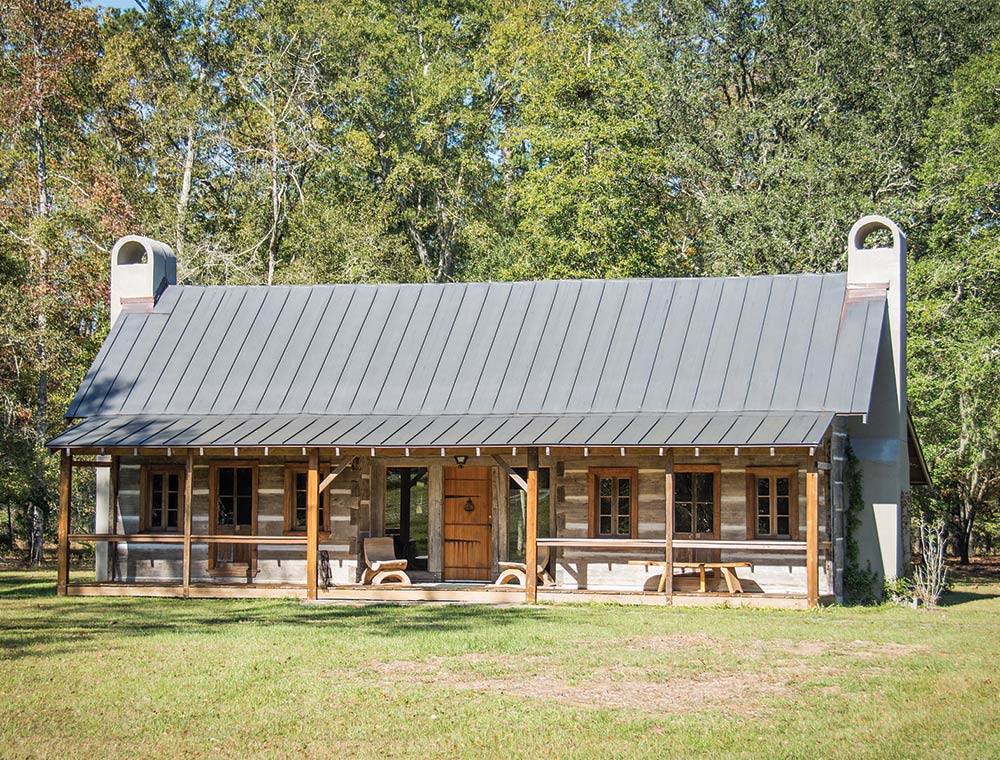 Hallie Hill Animal Sanctuary in Hollywood is just that: a sanctuary providing lifelong care for the animals that come into its custody. Some animals are specially-abled – blind or deaf – and others can be considered feral and may never warm to human companionship, but that doesn't keep the staff and volunteers from trying. There are also some highly adoptable animals at this almost-40-acre property. Perhaps there was an owner who died and the family brought the pet to Hallie Hill rather than surrendering it to an overburdened shelter system and an unknown fate. An overcrowded shelter may ask Hallie Hill to take on a tough case or a geriatric pet whose chance of adoption in a shelter system is low. Hallie Hill's mantra is simple: "While we can't change an animal's past, our mission is to rewrite their future."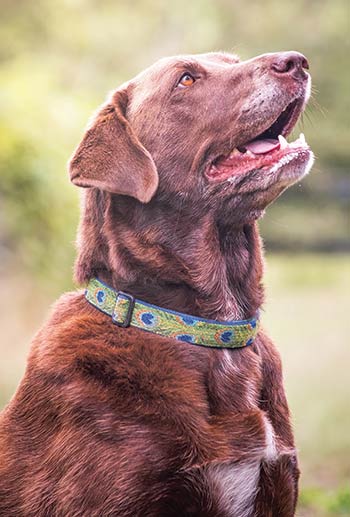 While all shelters and rescues work tirelessly to place their adoptable animals, the thing that sets Hallie Hill apart is their vow to care for an animal for its entire life. That means a comfortable place to sleep, food, enrichment activities and veterinary care, not to mention the love and support of a small but caring staff and a corps of dedicated volunteers. They are not bound by space and budgetary constraints as some shelters are, and they never have to make decisions about an animal's future based on funding. Even as a sanctuary, over the years, they have adopted out several hundred animals into loving homes.
Founded in 1988, Hallie Hill is a bit of a hidden gem in the Charleston area. This heavenly property, with its pastoral views, a swimming pond for the dogs, a small barn, a cozy cabin, 70 long-term and 15 temporary dog enclosures and four catteries, houses approximately 200 animals at all times. Golf carts are used by staff and volunteers to efficiently traverse the property during chores that include feeding, socializing and general upkeep of the resident animals' living areas.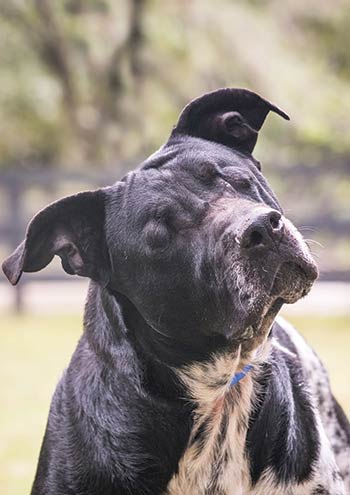 Structurally, Hallie Hill maintains a very small staff, a roster of over 100 volunteers and operates under the guidance of a board of directors. It is a 501(c) (3) nonprofit organization and holds fundraising events throughout the year to offset expenses. They have formed excellent relationships with sponsors who believe in their mission and provide support through donations. Corporate partners participate in work days and donation drives, and individuals support the organization through volunteering, donations and adoptions.
Hallie Hill has strong ties to the Mount Pleasant community, including adopters and volunteers. Their animals also frequent the exceptional care facilities in Mount Pleasant, including Veterinary Specialty Care and Animal Eye Care of the Lowcountry. You may also find Hallie Hill reps visiting the studios for WCBD's "News 2 Midday" and WCIV's "Lowcountry Live" for their weekly pet segments.
One of Hallie Hill's recent residents could even be considered to have had celebrity status. Ray, a blind hound mix is a senior dog who appeared in the 2019 Subaru Make a Dog's Day campaign ad. The campaign video featuring Ray and several other special pups ran on television and across social media platforms, and within two weeks of the event date, Ray was adopted! Hallie Hill has many heartwarming success stories. It's a special place for all who visit, whether adopters, volunteers or furry residents and guests.
"Hallie Hill is my childhood dream job. Taking care of animals is something I always wanted to do, so it never feels like work. The animals here are happy, well cared for and loved," said Director Jennifer Middleton.
To learn more or to see how you can help in their mission, visit HallieHill.com.
By Jeanne Taylor